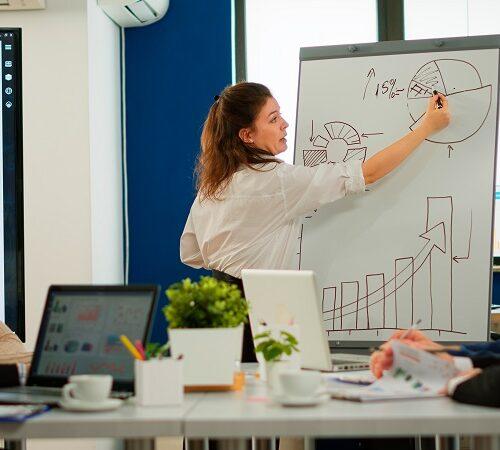 The Scaled Agile Framework® (SAFe®) is a system for implementing Agile, Lean, and DevOps practices at scale. The Scaled Agile Framework is the most popular framework for leading enterprises because it works: it's trusted, customizable, and sustainable.
The Scaled Agile Framework® (SAFe®) is a set of organizational and workflow patterns for implementing agile practices at an enterprise scale. The framework is a body of knowledge that includes structured guidance on roles and responsibilities, how to plan and manage the work, and values to uphold.
SAFe® promotes alignment, collaboration, and delivery across large numbers of agile teams. It was formed around three primary bodies of knowledge: Agile software development, Lean product development, and Systems thinking.